How do I create a new "site" in Dreamweaver?
This page explains how to create a new "site" in Dreamweaver, allowing you to easily publish your files to our servers.
These instructions are based on Dreamweaver CS5.
Adding a new site is simple. Just start the Dreamweaver program on your computer, then follow the instructions below.
1. Start creating the new site.
Choose New Site from the Site menu.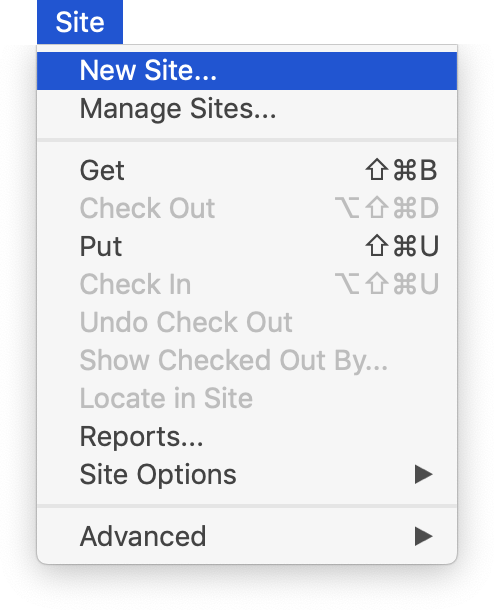 2. Name your site and select local folder.
Enter a name for your site. Although the name can be any text you wish, we recommend entering your domain name.
Select the local folder on your computer that will hold your site files.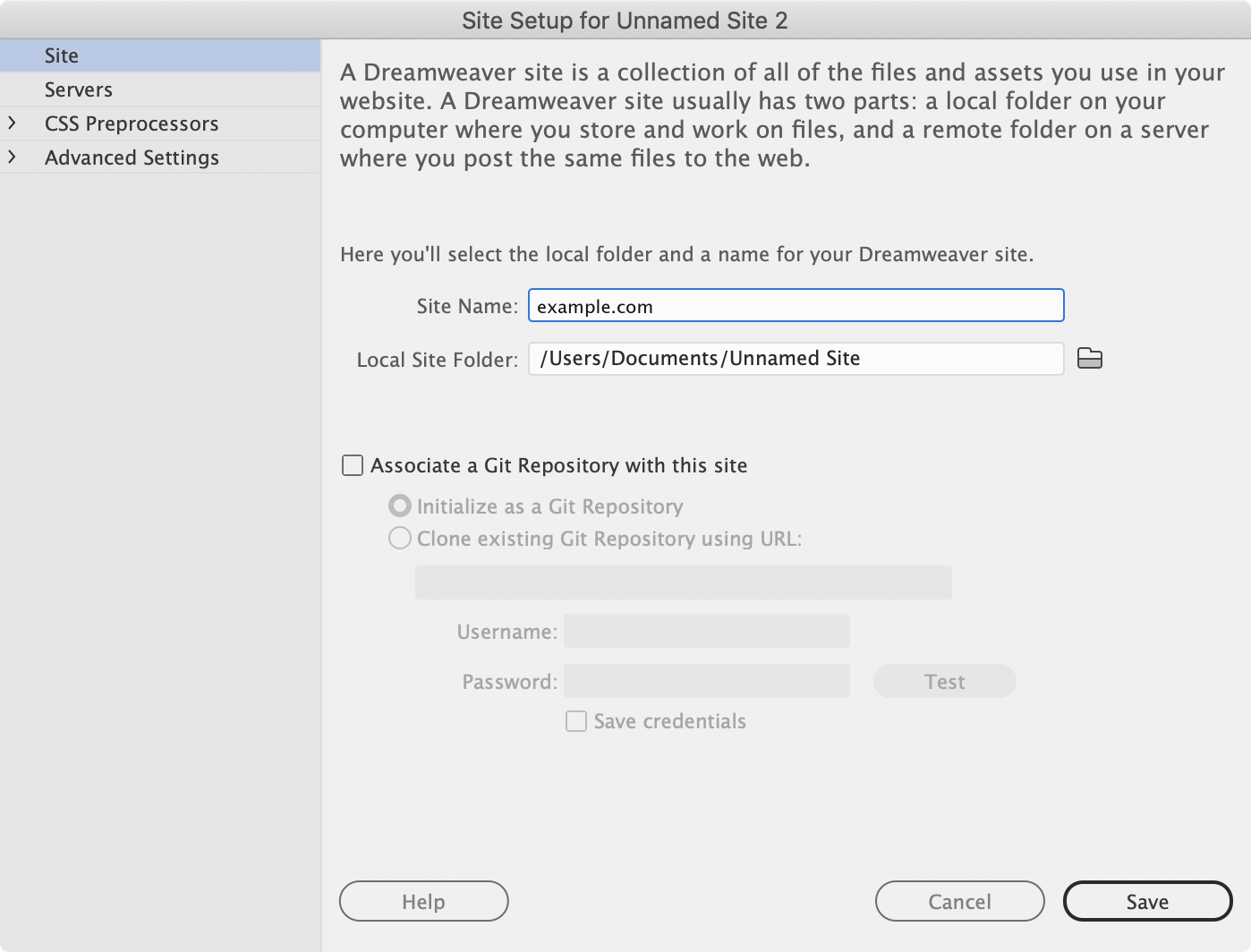 3. Access the Server information.
Select Servers from the list on the left and then click on the "+" sign
4. Enter your FTP settings.
Enter the following settings on the "How do you connect to your remote server" window:
Server Name: example.com
Connect Using: FTP
FTP Address: ftp.tigertech.net
Username: your domain name, such as example.com
Password: enter your account password
Root directory: leave this space blank to publish files to the top level of your website
Web URL: the URL address of your website, such as https://www.example.com
The "Use passive FTP" checkbox should almost always be checked. (However, it may be necessary to uncheck this box if your computer has a very unusual network setup; if in doubt, check the box here and uncheck it only if your connection doesn't work.)
The window should look like this: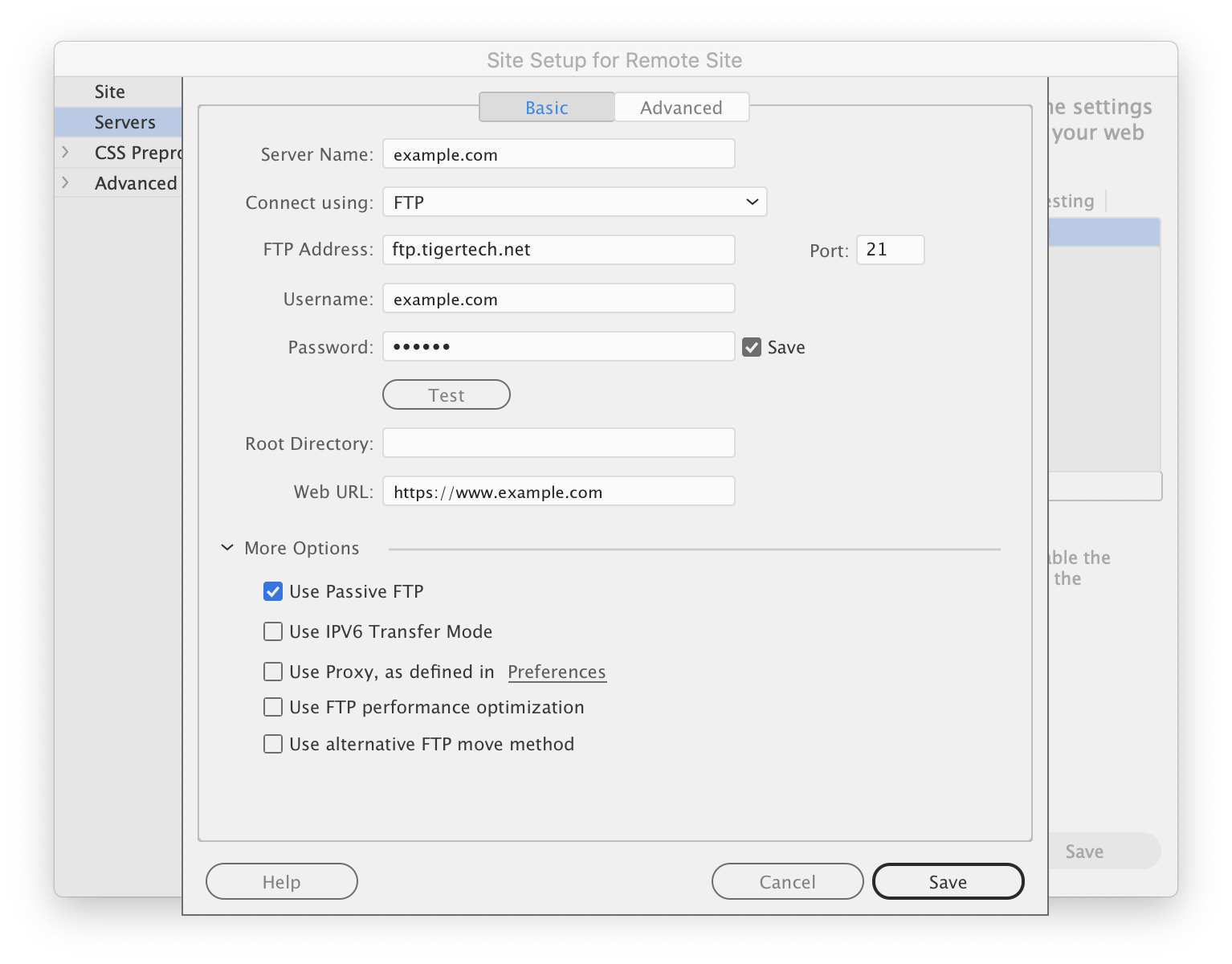 Enabling passive FTP mode
In many cases, you also need to enable passive FTP mode in Dreamweaver. To enable passive mode, click on More Options and then make sure the box for Use Passive FTP is checked.
Publishing your files
After you've created your site, see this topic to learn how to publish your files.