Can I change the placeholder page for a web hosting account?
When you first sign up for a web hosting account with our company, we create a "placeholder page" for it, which looks like this: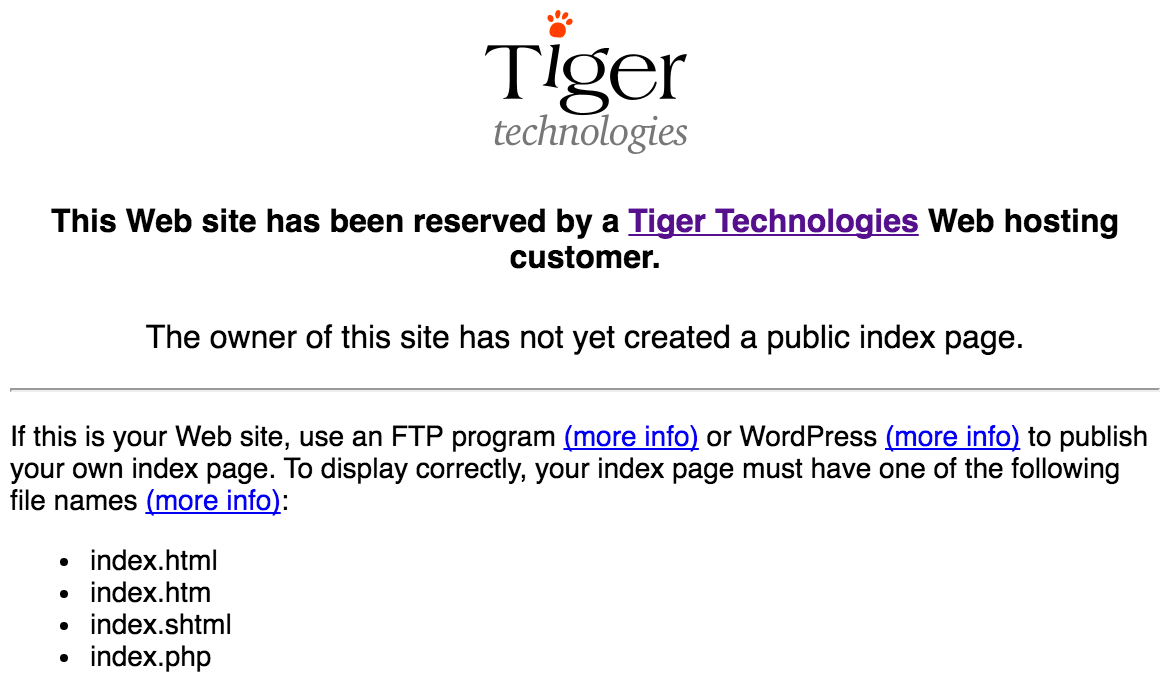 Most of our customers install WordPress or upload their own files to replace this page.
Occasionally, customers ask us if we can replace this page with something else for them. An easy way to do this is to "redirect" requests to a page containing a couple of lines of text you want (or even a blank page). To do this:
Login to the "My Account" control panel (having trouble?) for your existing domain name
Click Redirections
Click Add New Redirect
Choose Redirect all requests
Redirect it to a page showing this text, adding the text you want
Save the change
If you want to simply display a blank white page, just leave the text blank.